Risk Management for Tsunami-Related Disasters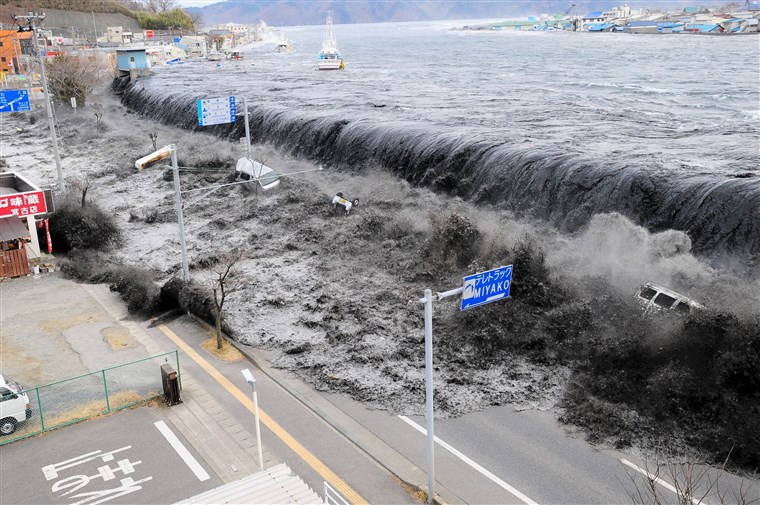 Duration
5 weeks
Dedication
1 – 2 hours per week
Cost
Free
Certificate $ 50
Language
English
Subtitles
Spanish
Evaluation
Yes
Support material
Yes
Institution
World Federation of Engineers Organizations
Peruvian Engineers Association
Rationale
December 26th 2004 at 00:58:53 UTC, the world was overwhelmed to see in near-real time the shocking images of the big Indian Ocean earthquake and tsunami effects. It took more than 270,000 lives and caused loss of property and infrastructure along large coastal zones of Indonesia, India, Sri Lanka and Thailand. This quite unexpected event reminded us that nature could give bad surprises if we are not aware of the actual level of risk, wherever we are. About 30 events with total death toll of 150,000 had already occurred during the 20th century.
Tsunamis are defined as a series of large waves of extremely long wavelength and period usually generated by a violent, impulsive undersea disturbance or activity near the coast or in the ocean. They are usually associated with earthquake faulting of the sea floor, but may also be related to submarine landslides and volcanic activity.
Although the great progress achieved, and that tsunami early warning systems exist now for the most hazardous areas of the world, we are far from being fully prepared and resilient. Besides the 2004 Indian Ocean event, since the dawn of this 21st century, several other tsunamis have devastate coastal regions showing that there is still large room for improvement on tsunami-related disaster risk management.
In that context, the Committee on Disaster Risk Management of the World Federation of Engineering Organizations (CDRM-WFEO) seeks to contribute in the reduction of potential losses of life and property in tsunami prone areas through this first course aimed to strength capacities in DRM.
Objetives
To recognize the elements conferring a given tsunami hazard level to a study area or population, considering the regional framework of risk.
Learn the modern techniques for quick assessment of damage in affected areas useful for timely response and first aid.
To understand the basis of artificial intelligence using big data to support decisions during the phases of early warning and response.
Participant requirements
This course is intended for chief and operating officers of management/preparedness agencies, government authorities, engineers, and urban planners. Advanced students and professionals with fundamental skills in physics and natural sciences are also welcome.
Certificate
Certification as participant will be delivered to those having visited the platform and attended the lectures. Meanwhile, the mention of "has approved the course" will be given to those who fulfill the exercises and take the final exam.
Cost
The course is cost-free. Only the certification needs the payment of US$ 50.=
Additional information through the platform or write to:
Coordinator
Dr José Macharé Ordoñez (WFEO-CDRM member)
Asked questions
How can I ask questions or request clarifications?
You can ask your questions via the forums and messaging tool, as well as by emailing your course tutor
Who can I contact if I have technical difficulties?
For technical assistance, our support team is ready and available to help you 24 hours a day, 7 days a week. You can contact us at INDES-HELP; please be ready to explain in detail the problem you're encountering.
What background knowledge is necessary?
Do I need to take the courses in a specific order?
Course Features
Lectures

5

Quizzes

0

Duration

6 semanas

Language

English (Subtitulado en español)

Students

101

Assessments

Yes