Gestión de riesgos para desastres relacionados con tsunamis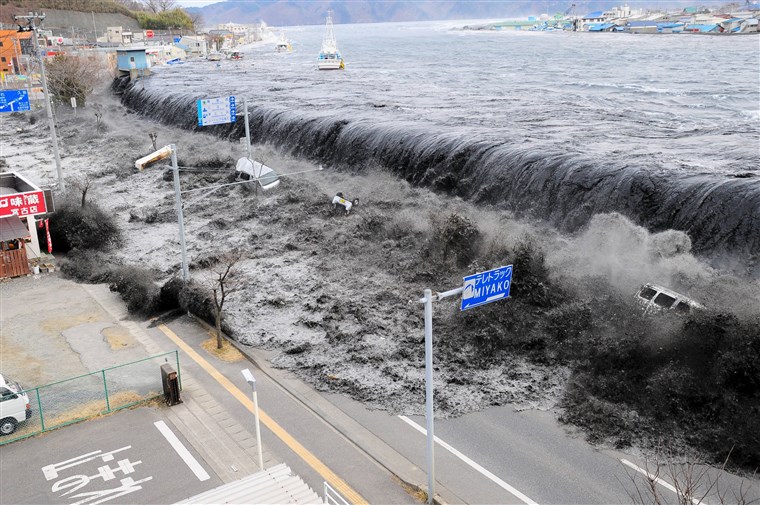 Duración
 5 semanas
Esfuerzo estimado
1 – 2 horas por semana
Valor
Gratuito
Certificado $ 50
Idioma
Inglés
Subtítulos
Español
Evaluación
Sí
Material de apoyo
Sí
Institución
World Federation of Engineers Organizations
Colegio de Ingenieros del Perú
Acerca de
El 26 de diciembre de 2004 a las 00:58:53 UTC, el mundo se sintió abrumado al ver casi en tiempo real las impactantes imágenes del gran terremoto del océano Índico y los efectos del tsunami. Tomó más de 270,000 vidas y causó la pérdida de propiedades e infraestructura a lo largo de las grandes zonas costeras de Indonesia, India, Sri Lanka y Tailandia. Este evento bastante inesperado nos recordó que la naturaleza podría darnos sorpresas desagradables si no somos conscientes del nivel real de riesgo, donde sea que estemos. Alrededor de 30 eventos con un total de 150,000 muertos ya habían ocurrido durante el siglo XX.
Los tsunamis se definen como una serie de grandes olas, de larga longitud de onda y largo período generalmente generado por una perturbación o actividad violenta e impulsiva submarina cerca de la costa o en el océano. Por lo general, se asocian con fallas de terremotos en el fondo marino, pero también pueden estar relacionados con deslizamientos de tierra submarinos y actividad volcánica.
A pesar de los grandes avances logrados y de los de sistemas de alerta temprana contra tsunamis en las áreas más peligrosas del mundo, estamos lejos de estar completamente preparados y ser resilientes. Además del evento del Océano Índico de 2004, desde el comienzo de este siglo XXI, varios otros tsunamis han devastado las regiones costeras, lo que demuestra que todavía hay mucho margen de mejora en la gestión del riesgo de desastres relacionados con tsunamis.
En ese contexto, el Comité de Gestión del Riesgo de Desastres de la Federación Mundial de Organizaciones de Ingeniería (CDRM-WFEO) busca contribuir a la reducción de posibles pérdidas de vidas y bienes en áreas propensas a tsunamis a través de este primer curso dirigido a fortalecer las capacidades en GRD.
Objetivos
Reconocer los elementos que confieren un determinado nivel de peligro de tsunami en un área de estudio o población, considerando el marco regional de riesgo.
Aprender técnicas modernas para evaluación rápida de daños en áreas afectadas, útiles para la respuesta oportuna y primeros auxilios.
Comprender la base de la inteligencia artificial utilizando big data para apoyar la toma de decisiones durante las fases de alerta temprana y respuesta.
Perfil del participante
Este curso está orientado a directores generales y operativos de agencias de administración / preparación, autoridades gubernamentales, ingenieros y planificadores urbanos. Los estudiantes avanzados y profesionales con habilidades fundamentales en física y ciencias naturales también son bienvenidos.
Certificado
La certificación como Participante se entregará a quienes hayan visitado la plataforma y hayan asistido a las conferencias. Mientras tanto, la mención de "ha aprobado el curso" se otorgará a quienes realicen los ejercicios y el examen final.
Costo
El curso es gratuito. Solo la certificación requiere el pago de US $ 50. =
Información adicional a través de la plataforma o escriba a:
Coordinador
Dr José Macharé Ordoñez (miembro del WFEO-CDRM)
Asked questions
How can I ask questions or request clarifications?
You can ask your questions via the forums and messaging tool, as well as by emailing your course tutor
Who can I contact if I have technical difficulties?
For technical assistance, our support team is ready and available to help you 24 hours a day, 7 days a week. You can contact us at INDES-HELP; please be ready to explain in detail the problem you're encountering.
What background knowledge is necessary?
Do I need to take the courses in a specific order?
Características del curso
Conferencias

5

Cuestionarios

0

Duración

6 semanas

Idioma

English (Subtitulado en español)

Estudiantes

101

Evaluaciones

Si